FORD AIRPORT HANGAR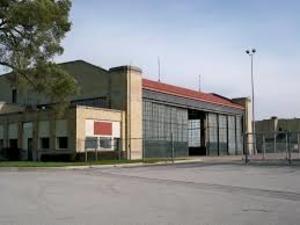 3250 Bob Malkas Drive
Lansing, IL 60438

(708) 418-5888
(708) 418-3862 fax




Contact: Airport Office

Open: By appointment only

Area: Area 4
Group Rates: Free
Operating Season: Open year-round
Suggested Length of Tour: 30 minutes-1 hour


The Ford Airport Hangar was successfully designed by Albert Kahn by overcoming hangar design limitations of the era. The hangar was built by Henry Ford in 1926 and is significant due to its innovative features including large sliding doors, expansive windows and a cantilevered construction. It has also been said that the small room at the corner of the building may have been the first airport passenger waiting room/terminal. The Ford Airport Hangar is listed on the National Register of Historic Places and is a functioning hangar.