LOTTON ART GLASS GALLERY & STUDIOS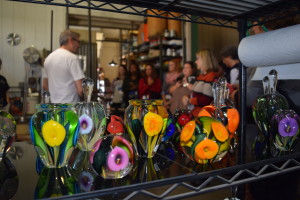 24760 South Country Lane
Crete, IL 60417

(708) 672-1400
(800) 661-0950
(708) 672-1401 fax




Contact: Rachel Lagestee

Open: M-F 10AM-4:30PM

Area: Area 4
Group Rates: Free
Operating Season: Open year-round
Suggested Length of Tour: 1 hour


Experience the thrill of watching magnificent works of art being created daily out of hot glass. Meet the world famous Lotton family; tour gallery & studio. Admission fee for 9 or more people.



Map
Note: Some map locations are approximate. Please call the venue at (708) 672-1400 for exact directions.