DUSABLE MUSEUM OF AFRICAN AMERICAN HISTORY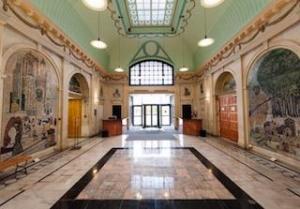 740 East 56th Place
Chicago, IL 60637

(773) 947-0600
(773) 947-0677 fax




Contact: Antoinette Simmons

Open: Tu-Sa 10AM-5PM; Su 12PM-5PM except holidays

Area: Outside Chicago Southland
Group Rates: Call 773-947-0600 x225
Operating Season: Open year-round
Suggested Length of Tour: 1 1/2 hours


In 1961, a diverse group of Chicago artists and educators, including Margaret and Charles Burroughs, set out to correct the apparent institutionalized omission of black history and culture in the education establishment by founding a museum committed to that purpose. The museum is the oldest of its type in the country and is the only major independent institution in Chicago established to preserve and interpret the historical experiences and achievements of African Americans.



Map
Note: Some map locations are approximate. Please call the venue at (773) 947-0600 for exact directions.