PEOTONE WINDMILL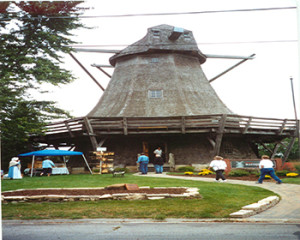 427 West Corning Avenue
Peotone, IL 60468

(708) 258-9770




Contact: Tim Thompson

Open: By appointment

Area: Area 5
Group Rates: Donations accepted
Operating Season: Spring-Fall
Suggested Length of Tour: 1-3 hours


The Peotone Windmill is on the National Register of Historic Places. The windmill was built in 1872 as a full sized, five story German style windmill, which is run by wind. The site is an interpretative center for early pioneer agriculture using 1870 technology.



Map
Note: Some map locations are approximate. Please call the venue at (708) 258-9770 for exact directions.