IRONS OAKS ENVIRONMENTAL LEARNING CENTER
20000 South Western Avenue | Olympia Fields, IL 60461 | (708) 481-2330 | (708) 481-1454 fax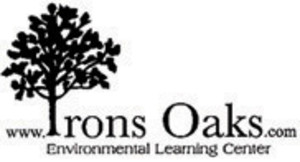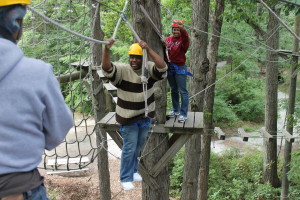 Consider Irons Oaks for your next retreat or special function. Irons Oaks facilities offer an ideal setting for baby showers, religious ceremonies, anniversaries, birthday parties or an office meeting; come see our beautiful, 1,300 sq. ft conference rooms. These rooms offer spacious accommodations for your special event along with a secluded, cozy, gracious atmosphere hosted by Irons Oaks' friendly staff. A sure delight!
Irons Oaks Environmental Learning Center provides the ultimate in experiential training programs coupled with a fun, safe environment that will take your business professionals to the next level of achievement.
Does your team need direction? At Irons Oaks, our Corporate Reach programs are customized to fit your corporation's specific needs. Corporate Reach training enhances professional skills with collaboration, communication, problem solving and accountability, introduces tools for enhancing interaction and provides guidance for action plan development to integrate team principles into daily operations, and much more! Our clients take back to their offices greater understanding and appreciation of individual skills and contributions and how their efforts impact group effectiveness. These skills provide the tools for groups and individuals to return to their organizations and create measurable improvements.
We offer experienced, top notched trainers who specialize in workshop facilitation, one-on-one consultations, off-site adventures and more. There is so much that we offer here at Irons Oaks. Your office staff will never be the same! While some of the training is physical in nature, everyone has the power to decide at what level he or she wishes to participate. Irons Oaks is located on a 38-acre wooded preserve just south of the Chicago metropolitan area, conveniently located off I-57 at the corner of Vollmer Road and Western Avenue in Olympia Fields, Illinois. Additional grounds and facilities available for larger engagements.
Irons Oaks is located 21 miles from Midway Airport, 42 miles from O'Hare Airport and just under two miles from the nearest Metra Commuter Rail station.
Contact:
Community Program Coordinator
Open:
M-Su Dawn-Dusk
Area:
Area 3
Group Rates:
Yes
Operating Season:
Open year-round
Suggested Length of Tour:
Varies
Facility Info:
Number of Meeting Rooms: 2
Largest Room: 1,300 sq. ft.
Total Square Feet: 2,300 sq. ft.


| | |
| --- | --- |
| Wheelchair Accessible | Yes |
Dimensions
27ft. L 42ft. W 8.5ft. H
Events
EYE SPY: WINTER WONDERLAND
Jan 26, 2023 - Feb 8, 2023
Irons Oaks Environmental Learning Center
20000 South Western Avenue
Olympia Fields, IL
NIGHT HIKES
Feb 20, 2023
Irons Oaks Environmental Learning Center
20000 South Western Avenue
Olympia Fields, IL